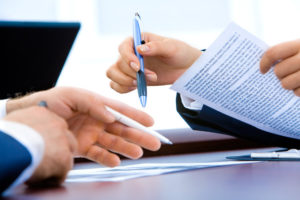 Step 1 – Loan Pre-Approval
In these years the market is so hot, that getting preapproved is surely a plus. You do not know where to start? Which lenders are available? Give me a call and I'll be more than happy to give you a few options of reputable lender in Town. There are many advantages to getting pre-approved for a mortgage loan. You will know exactly what you can comfortably afford and will not be looking at homes out of your range. You become a "qualified buyer" which puts you in a stronger negotiating position with sellers at the time you present an offer. If your offer is accepted, your pre-approval can simplify the closing process.
Step 2 – Searching for a Home
One of the many advantages of hiring me as your buyer's agent is the valuable resources I have available to use when searching for a home. Along with being member of the Board of REALTORS® with access to the Multiple Listing Service, I also work as a team with other brokers in town to provide a larger network of information and service.
Step 3 – Viewing Homes
This is an important time to work as a team to achieve the best results for you. Remember, I am here to assist you and guide you throughout the entire home buying process. Viewing homes can be a fun, but timely process. Sometimes you are able to see the house only once before you place your offer, so plan your time in advance and to be mindful of the appointments we set up.
Step 4 – Develop a Pricing Strategy
Once we find a home you like, you may decide to submit an offer on the home. Before writing an offer, we will do some research to be sure the Seller's pricing is in-line with the current market conditions (it's called CMA – Comparative Market Analysis). I can pull up the recent activity of sales listed in the Multiple Listing Service to find comparable home's pricing.
Step 5 – Writing and Negotiating an Offer
My knowledge and commitment to you will truly shine once we write an offer for your desired home. There are many important strategic factors to consider besides the price. This is where I really make a difference as I assist you in evaluating every important term of the contract to be sure I am looking out for your best interests.
Step 6 – Managing the Transaction through Closing
Once your offer is accepted by the Seller you are then "Under Contract", but we still have much work to do to ensure a successful closing. Many of these steps will have strict deadline dates applied, and if not completed properly and on time, could cause forfeiture of your earnest money and loss of the sale. This is, again, another step where my knowledge and my detail oriented personality will serve you!